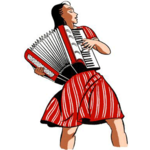 Smythe's Accordion Center
Shops
Location:
416 25th St
Oakland, California
About:
We specialize in sales, repairs and accessories. We also restore historically and artistically significant instruments. We carry a large selection of new instruments, such as Weltmeister, Hohner, Sophia Marie, Dino Baffetti and as well as many refurbished instruments. We also have a substantial collection of instruction books and sheet music.
Our policy on repairs is 90 days, all used instruments have a 90 day warranty, and new instruments come with a 6 month warranty (even the Chinese ones!). We are an authorized Weltmeister service center.
Contact:
(510) 268-4084
smytheaccordion@gmail.com
http://www.smythesaccordioncenter.com/

Want to add or edit a listing? Let us know.