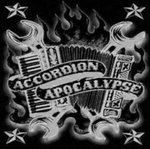 Location:
3820 Bodega Ave.
Petaluma, California
About:
The Accordion Apocalypse has moved to a new location! That's right, after over a decade as San Francisco's only accordion repair shop, Skyler and company have relocated to Petaluma in the North Bay.
Skyler Fell is an accordion repairwoman, owner, inspirator, and mentor at the Bay Area's Accordion Hub, The Accordion Apocalypse Repair Shop. Professionally trained by master craftsman and repair technician, Vincent Cirelli of Cirelli Accordion Service, and Boaz of the former Boaz Accordions. Skyler offers accordion sales & online store, hand tuning & repair, accordion workshops, rentals, lessons, accessories, and awesome monthly jam sessions.
Contact:
(415) 596-5952
accordionapocalypse@yahoo.com
http://www.accordionapocalypse.com/

Want to add or edit a listing? Let us know.