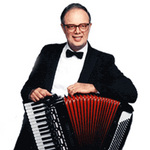 Location:
Burr Hill, Virginia
About:
Accordion Plus, LLC offers everything an accordionist needs including EXCLUSIVE sales of the Super NOVA Accordion by Guerrini. We have over 50 years of teaching, repairing, and performing experience! Our objective is to complement your interest in the accordion through teaching, sales, service, repair, and personal attention to your specific musical needs.
Accordion Plus, LLC, finds strong leadership and management skills in Dale E. Wise, M.M.E. His desire to promote the company through sales of quality products, good service, and satisfied customers is paramount. He brings a lifetime of professionalism to the company in many aspects of the accordion industry including teaching, performance, product development, repair, and accordion design.
Contact:
Want to add or edit a listing? Let us know.