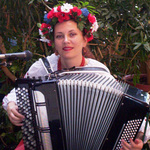 Bayanina Music School
Teachers
Location:
Holland, Michigan
About:
Run by Nina Tritenichenko, Bayanina Music Studio's Kodaly-based group music classes are based on the recognition that every child is musical. All children can learn to sing in tune, keep a beat, and confidently participate in the musical expressions of their culture when their early environment supports such learning.
Students will be introduced to music symbols, musical instruments, famous composers, and much more! Each class meets weekly . Students must enroll for a 8 weeks period. This is an on-going class, and students may join at any time.
Classes include Piano, Accordion/ Bayan, Vocal, Singing/ solfeggio (4-6 year old), Chorus, Orchestra, and Mommy and me.
Contact:
(650) 722-0155

Want to add or edit a listing? Let us know.