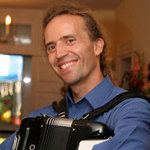 Location:
1618 Central Ave. NE
Minneapolis, Minnesota
About:
Dan Turpening owns a repair shop in Minneapolis where he repairs and tunes accordions, concertinas, and bandoneons. He gives accordion lessons as well. Dan was trained in repair at the Accordion Repair and Technicians School in Duluth, MN (now in Superior, WI) and is a certified Accordion Repair Technician.
Contact:
(612) 239-5589
turpeypants@yahoo.com
http://www.turpening.com/

Want to add or edit a listing? Let us know.