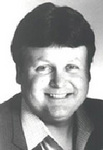 Location:
Puyallup, Washington
About:
Gary Dahl is widely known as a virtuoso accordionist as well as a composer, arranger, recording artist and music educator, with an extensive background in music theory, composition and harmony. Gary has now developed an impressive body of work including hundreds of individual arrangements and more than a dozen books currently in publication by Mel Bay Publications.
As a recognized teacher, Gary provides specialized training for all levels of students. Gary's students have won national and state competitions as well as achieving professional status. Lessons are available via computer MP3 for students worldwide.
Why not take real accordion lessons from one of the few remaining qualified teachers? Why not discover your full potential? You only live once…why waste your opportunity and never experience confident, advanced playing skills from amateur teachers. Your lessons will be an exciting and rewarding experience that features fast track advancement. Sadly, there are very few qualified accordion teachers and most likely not in your area. I am one of the very few teachers that can teach all styles accurately… and, I wrote the books! All of my published arrangements are free to students. There are far too many published junk arrangements that can actually hurt a student's progress by enforcing harmony errors and inaccurate style awareness. Learning from professionally creative and musically correct music will motivate you and your listeners while teaching competent musicianship.
Contact:
Want to add or edit a listing? Let us know.