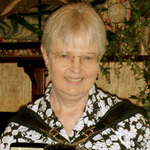 Location:
Paxton, Massachusetts
About:
Lou and Jan Borelli have been musicians for their whole lives and value the importance of music in the lives of everyone. "Music is everything and without music, you have nothing" describes the attitude which governs the lives of this couple. They are dedicated to the preservation of live music in this computer age of electronic sound.
Teaching young people to appreciate the creative process involved in playing jazz and to expose them to the great jazz and classical musicians is the goal of Borelli Music from the teacher's point of view.
Jan plays accordion and keyboard and Lou plays trumpet, flugel horn, trombone, clarinet, sax, flute and he also sings.
Contact:
(508) 752-6213
louislborellijr@aol.com
http://www.borellimusic.com/

Want to add or edit a listing? Let us know.