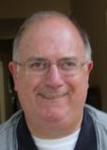 Location:
San Mateo, California
About:
Joe Simoni has been playing accordion for almost fifty years and has studied with San Francisco's own Michael Corino and Professor Giovanni Vitale, an accomplished and highly respected accordion instructor from Lucca, Italy. Joe is the leader of the JPS Band, which has been entertaining audiences from Napa to Monterey. Joe is also proud and honored to be one of the three original accordionists in AbsolutAccord.
Contact:
(650) 349-7979
accordnguy@sbcglobal.net
https://www.facebook.com/absolutaccord.accordionensemble/

Want to add or edit a listing? Let us know.