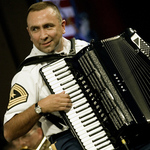 Manny Bobenrieth
Teachers
Location:
Potomac, Maryland
About:
Born in Chile, began studying the accordion at age 5. Received a Bachelor of Music degree in Performance from Catholic University. Has performed in many different musical contexts including Broadway musicals, Contemporary Music Forum and the Kennedy Center Opera House Orchestra. Has appeared with jazz guitarist Charlie Byrd and can be heard on the soundtrack to the Discovery channel television series "The Great Chefs" as a guest artist with the Charlie Byrd Trio. Member of the U.S. Army Band, performing with the Army Strolling Strings at the White House, Vice President's residence, State Department and other official events. The Manny Bobenrieth Ensemble has performed at Blues Alley Jazz Club, the Argentine Embassy, the World Bank, and the Kennedy Center, among other venues. The group's "Tangata" CD (featuring the music of Astor Piazzolla) has received glowing reviews.
Contact:
(301) 299-0950
mboben@msn.com
http://www.jazzconnect.com/mannybobenrieth/

Want to add or edit a listing? Let us know.