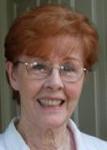 Norma Zonay-Parsons
Teachers
Location:
San Jose, California
About:
Norma Zonay is originally from Southern California. Norma has entertained since her teens, was lead singer and accordionist touring with her own trio for a number of years, playing in clubs, shows and radio. Norma teamed for several years in a violin/accordion duo with a noted violin impresario in Salt Lake City, doing POPS Concerts and a weekly variety TV show. Norma now teaches in her studio in San Jose and performs with Bellows and Bow, a violin/accordion duo, and with AbsolutAccord.
Contact:
(408) 246-3073
nzpar@aol.com
https://www.facebook.com/absolutaccord.accordionensemble/

Want to add or edit a listing? Let us know.