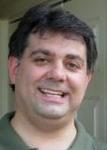 Location:
San Mateo, California
About:
Richard Yaus studied with the German accordion virtuoso Georg Schwenk, while winning music competitions in the solo, duo and orchestra categories during the 1980's and 90's. Richard attended conducting classes held at the conservatory in Munich and in Trossingen, led his own accordion orchestra, played accordion parts in opera and musical theater in and around Munich, and later joined his teacher's accordion ensemble and orchestra. The avid accordionist founded AbsolutAccord seven years ago using many of his teacher's arrangements. Richard recently performed music by Astor Piazzolla as part of the chamber music series with the Palo Alto Philharmonic, and with the Redwood Symphony in Shostakovich's Suite for Variety Orchestra.
Contact:
(650) 312-3536
https://www.facebook.com/absolutaccord.accordionensemble/

Want to add or edit a listing? Let us know.