We got a hot tip that Hohner will be introducing some new diatonic accordion models at the NAMM show in Anaheim starting January 18. But thanks to our accordion spies, we have a sneak peek for you today! Check out these three new Hohner models:
Corona II Supreme
To celebrate Hohner's 150 year anniversary in 2007, a special edition model of the Corona II will be unveiled at the NAMM show. The Corona II Supreme will include upgraded materials, smoother keyboard action, and an improved look and accessories based on the Corona II Classic. Since it's a special edition, it will have a limited production run.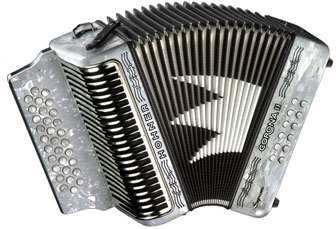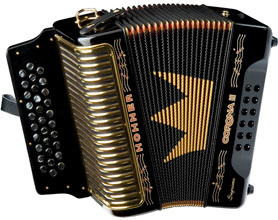 Compadre
A new addition to Hohner's economy line, the Compadre is a 2-voice, 3-row diatonic model with features similar to the Panther. It has a few new design features, as well as new color and key options.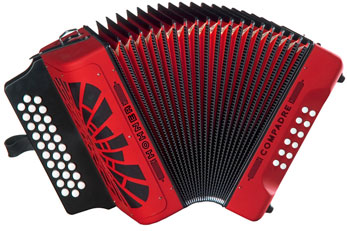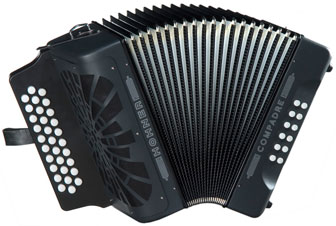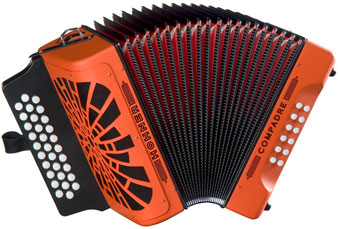 El Rey de Vallenato
Another new economy model, El Rey de Vallenato is a 3-voice, 3-row diatonic accordion with the same design as the Compadre, but with Vallenato tuning.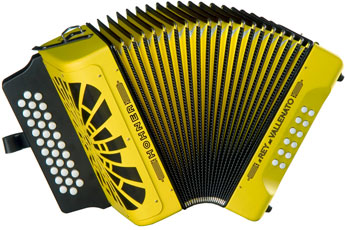 Prototypes of each model, as well as further details, will be available at the NAMM show this week. Hohner anticipates that these models will be availble to the public starting in April. So start saving up for your shiny new Hohner now!