Gilbert Reyes of Reyes Accordions recently shared some photos of the new diatonic accordions that Hohner will unveil at the NAMM Show later this month. These three new "Xtreme" models have 34 buttons (the standard Corona has 31) and include reed switches — three on the Tex-Mex Corona II Xtreme and five on the norteño and vallenato tuned Corona III Xtremes. They certainly seem designed to compete with Gabbanelli accordions, which have long been popular in the Conjunto/Tejano scene.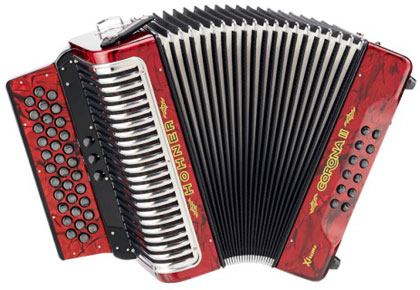 Hohner Corona II Xtreme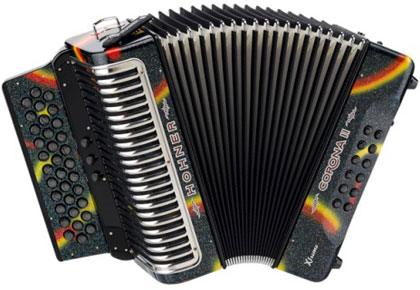 Hohner Corona II Xtreme
(same model as above, but in a color that gives me flashbacks)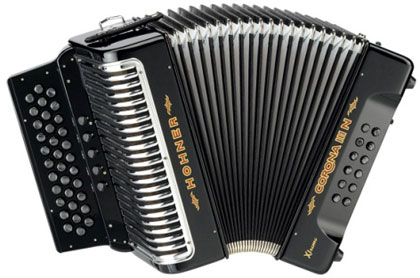 Hohner Corona III N Xtreme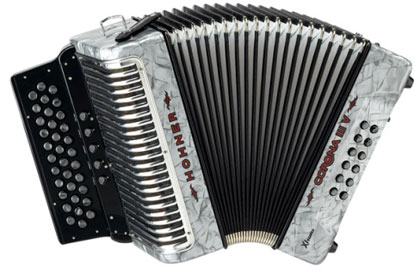 Hohner Corona III V Xtreme
Interestingly, Gilbert built his own 34-button Hohner a couple years ago by modifying an existing Hohner Corona II. I'm sure he played a role in Hohner's decision to release these new models.
I haven't seen any specifications or pricing information yet, but I'll update this post as soon as I hear more (probably after the NAMM Show).